High School Musical The actors of High School Musical, today and 10 years ago (left). High School Musical stars Vanessa Hudgens , Ashley Tisdale , Lucas Grabeel , Corbin Bleu and Monique Coleman came together to celebrate the tenth anniversary of their success. The cast of this Disney Channel movie recorded some special pieces full of nostalgia in the gymnasium of the high school of Los Angeles where they recorded several scenes of the film.
The main character of the film, Zac Efron , was the great absentee, although Disney confirmed that he had left a recorded message for all the fans. The actors did not hesitate to share the moment in their social profiles , which flooded with photos of them together during the reunion. The only one who did not attend was Efron and did not mention the meeting in their networks, where he is exclusively focused on the promotion of his film Dirty Grandpa.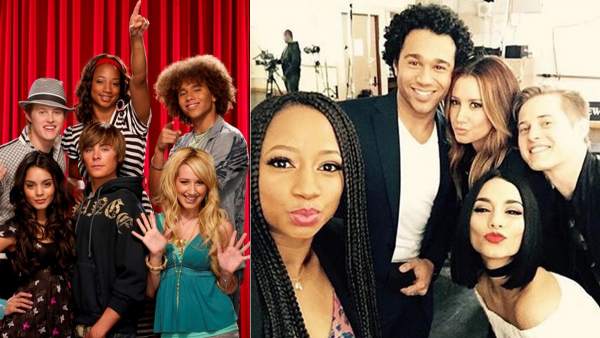 This promotion was the excuse that the representative of Efron gave to explain the absence. The actor wanted to fix the misunderstanding with an interview in which he made it clear that he did not renege on the film and his companions.
Gary Marsh, president and creative director of the Disney Channel worldwide, said: "Seeing the entire cast of High School Musical back together reaffirms what made him so special 10 years ago, it's his optimism, his dedication and his extraordinary talent. as a group what made the project take the form of a film and become a cultural phenomenon . "
Reminded with love by a generation of children and families and known for inspiring its viewers when it comes to learning, exploring and getting to know the world of music, dance and theater, the iconic Disney Channel film reached an audience superior to the 100 million viewers worldwide .
High School Musical won two Emmys
, an award from the association of television critics, an award for the image, recognizing in this way the positive image of Latinos in entertainment media, a Billboard for the Sonora band of the year, a American Music Award and an award to producers. Kenny Ortega also received an award from the National Hispanic Arts Foundation in honor of his career, an image award, one for the diversity of the Multicultural Film Association, an ALMA award and two awards from American Directors (DGA) for the movie.